Store
Priced per ounce. 2oz minimum.
Arthritis Relief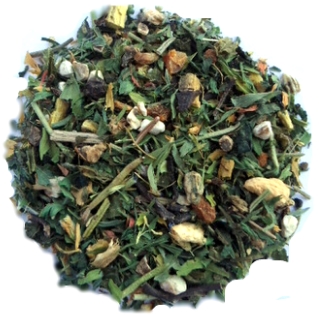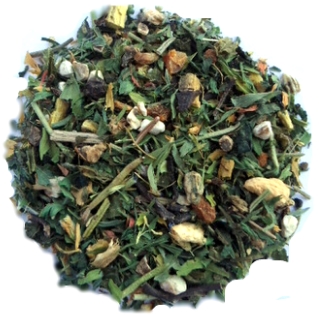 Arthritis Relief
Arthritis Relief
A blend to help aid in the relief of pain and symptom of Arthritis.
Origin: Multi Origin
Reputed Health Benefits: Nettle Leaf significantly relieves the pain of arthritis sufferers according to a recent study. Stinging nettle (Urtica dioica) has been used as a pain-relieving folk remedy for centuries , Ginseng It is an adaptogen, it increases the body's ability to handle a wide variety of stresses. Licorice Root acts in the body like cortisone, without the harmful side-effects. Licorice is believed to enhance the action of bupleuri. Licorice also has significant anti-inflammatory and anti-allergy activity. Licorice components are able to bind to glucocorticoid receptors on cells and exert glucocorticoid -like effects. It has been used historically in the treatment of inflammation, allergy, asthma and other conditions that put added stress on the adrenals.*Long-term use of licorice can cause an elevation of blood pressure*. Rosemary contains four anti-inflammatory substances, earnosol, oleanolic acid, rosmarinic acid, and ursolic acid. Carnosol acts on the same anti-inflammatory pathways as both steroids and aspirin, oleanolic acid has been marketed as an antioxidant in China, rosmarinic acid acts as an anti-inflammatory, and ursolic acid, which makes up about four percent of the plant by weight, has been shown to have anti-arthritic effects in animal trials. Ginger Root, Indian researchers gave three to seven grams of ginger a day to 18 people with osteoarthritis and 28 with rheumatoid arthritis. More than 75 percent of those participating in the study reported at least some relief from pain and swelling. Even after more than two years of taking these high doses of ginger, none of the people reported side effects. Many people drink ginger tea for osteoarthritis. A ginger compress is also beneficial for arthritis. Burdock Root, It is an excellent blood purifier and blood cleanser and can help to reduce joint swelling and calcification. Alfalfa contains lots of minerals (calcium, magnesium, phosphorus and potassium) that have a neutralizing effect on your blood. Since arthritis is often caused by acidosis (an acid condition of the blood), alfalfa can help reverse or prevent that condition. It also has a general detoxifying effect on your body. Black Cohosh contains aspirin-like substances as well as other anti- inflammatory and antispasmodic constituents.
Tasting Notes: Mild and smooth with notes of honey, apple and cream
Steeping Instructions:1 Tbsp per 8oz cup. Steep 5 – 10 minutes at 190 -200 degrees
Ingredients: Organic Fair Trade Nettle Leaf, Organic Fair Trade Ginseng, Organic Fair Trade Licorice Root, Organic Fair Trade Rosemary, Organic Fair Trade Ginger Root, Organic Fair Trade Burdock Root, Organic Fair Trade Alfalfa, Organic Fair Trade Black Cohosh