Store
Priced per ounce. 2oz minimum.
FertiliTea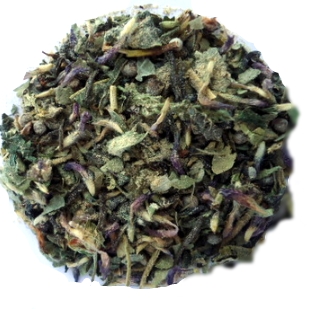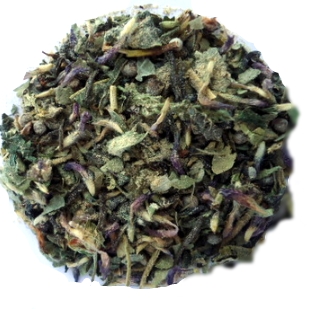 FertiliTea
FertiliTea
A blend specifically designed to help aid in conception.
Origin: Multi Origin
Reputed Health Benefits: Chasteberry stimulates the hormones involved in ovulation and restores female hormonal balance. It is useful in normalizing pituitary gland functions and the balance of progesterone and estrogen levels. Chasteberry is used as an herbal treatment for infertility and is especially helpful for women with irregular cycles, failure to ovulate, or a short luteal phase (a shortened second half of the menstrual cycle). The effectiveness of Chasteberry increases over time with continued use. Raspberry Leaf is highly regarded for its ability to tone the uterus and muscles of the pelvic region. A highly nutritive ingredient, Green Rooibos is a powerful antioxidant that enhances reproductive health by repairing the oxidative damage that occurs naturally as the result of environmental toxins and aging. Ladies Mantle is a tonic (tones and brings health) herb that is useful in regulating a woman's monthly cycle. It also exerts a toning effect on the cervix. Nettle Leaf contains a wide spectrum of vitamins and minerals that are critical to good reproductive health, including Vitamins A, C, D, K, Potassium, Phosphorous, Iron, and Sulfur. Nettle Leaf also contains Calcium - a mineral that affects a woman's ability to conceive and maintain pregnancy. Peppermint Leaf gives FertiliTea a delicious flavor & has the added benefit of serving as a sexual stimulant.
Tasting Notes: Toasty with mellow smooth finish.
Steeping Instructions: Steep 1 heaping Tablespoon at 195 -200 degrees for 10 to 15 minutes. Drink 3-5 cups each day throughout your monthly cycle, with and without meals. Once goal has been achieved, stop drinking the tea.

Ingredients: chaste berry, raspberry leaf, green rooibos, ladies mantle, nettle leaf, peppermint