Store
Priced per ounce. 2oz minimum.
Essiac Tea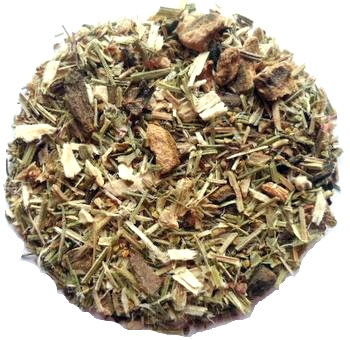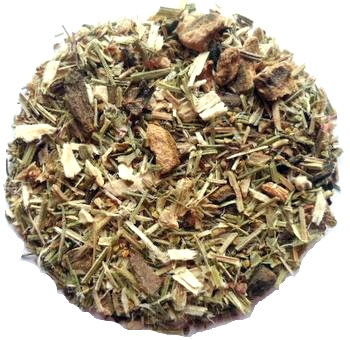 Essiac Blend
There are a variety of herbal programs that will assist the immune system and which are considered worthy in nutrition for cancer. However, the one particular formula that has stood the test of time is known to many as "essiac". This is a formula which many use in the hope that they are preventing cancer and more especially, the impediment of cancer cells from metastasizing.

In the early 1920's a young Canadian nurse by the name of Rene Caisse was given this herbal formula by a patient. The patient said she had cured herself of breast cancer by using this combination prepared by a medicine man from the Ojibwa tribe. Caisse used the same formula on patients who were terminally ill. She claimed many cures and a staggering success rate. She obtained permission from the Canadian government to use this to treat people who were hopeless cases. Many attempts were made to legalize Essiac as a "cure for cancer", including the submission of a bill to parliament, which was defeated by only a few votes. The affect was quite detrimental and Essiac was outlawed, to be used only as an underground remedy.
Origin: Multi Origin
Reputed Health Benefits: Sheep Sorrel is the most important herb in the formula. It is known to be effective in breaking down and reducing (in some cases eradicating) tumors. It contains large amounts of vitamins A, B complex, C, D, E, K, P, and U. It has a high mineral content, including sodium, calcium, sulfur, iron, magnesium, chlorine, silicon, and trace amounts of copper, iodine, manganese and zinc. It also contains malic, oxalic, tannin, tartaric acids as well as a high amount of chlorophyll and carotenoids. Chlorophyll raises the amount of oxygen in the body. Some believe that cancer cannot live or thrive when oxygen levels are increased in the body. Caretenoids include beta carotene which converts to vitamin A in the liver. This is a known antioxidant and is very high in oxalic acid which is a contributing factor to the anti-tumor and anti-cancer aspects of the herb. It has been said that this herb work, in formula, to stop cancer cells from metastasizing.

Burdock Root has been used for centuries for its amazing healing properties. It is an extremely powerful blood purifier. It is also rich in vitamins and has similar minerals to Sheep Sorrel. Burdock contains phosphorous, potassium, selenium. The principle ingredient in Burdock is a polysaccharide called inulin. Inulin strengthens vital organs. It is a powerful immune modulator that can enhance white blood cell activity.

Turkey Rhubarb Root is a strong liver cleanser, which has also been used for many centuries. This herb is extremely high in its vitamin and mineral content, including B-Complex, C, P, calcium, phosphorous, potassium, iodine, copper, sulfur, zinc, silicon, magnesium, manganese. The acidic contents include gallic, malic, oxalic and tannic acids.

Slippery Elm Bark is well known for its highly nutritive qualities. It helps in revitalizing a debilitated system. It contains vitamins A, B-Complex, C, K, and P, and is high in minerals and gallic acids. It is a demulcent rich in mucilage and this quality reduces irritation and reduces sensitivity to acids.
Tasting Notes: a light herbaceous brew
Warning: Pregnant women, consult your physician. Should use only stainless steel utensils when preparing this tea.
NOTICE: This product contains Rhubarb Root (Rheum palmatum). Read and follow directions carefully. Do not use if you have or develop diarrhea, loose stools, or abdominal pain because Rhubarb Root may worsen these conditions and be harmful to your health. Consult your physician if you have frequent diarrhea or if you are pregnant, nursing, taking medication, or have a medical condition. Individuals with a history of kidney stones should use this herb cautiously.
Daily serving size: 4 oz
Directions:
To prepare Essiac Tea:
Boil 1 gallon fresh spring water or distilled water in a stainless steel pot.

Stir in 4 oz of tea (by weight *), cover pot.

Boil 10 minutes.

Remove from heat and stir. Cover and let sit for 12 hours at room temperature.

Stir, cover, and bring to a boil. Remove from heat.

Strain through a fine mesh colander. Funnel liquid into clean amber glass bottle and cap. Tighten cap after cooling.

Refrigerate. Mixture will stay fresh for 2-3 weeks if refrigerated.
Directions for drinking:
Shake herbal tea to mix well. Add 2 fl oz tea to equal amount (2 fl oz) boiled fresh spring or distilled water.

Drink 4 fl oz daily on an empty stomach, preferably before bedtime.
Ingredients: Burdock root, turkey rhubarb, sheep sorrel, slippery elm bark